Welcome to the PFAU Black Forest Smokehouse
We will take you on a culinary voyage of discovery through our smoked specialities butchery and show you the Black Forest from its delightful side. Experience how the smoked specialities are made and where the meat comes from. During our guided farm smoke tour with hearty ham tasting, we will give you an insight into the secrets of traditional production.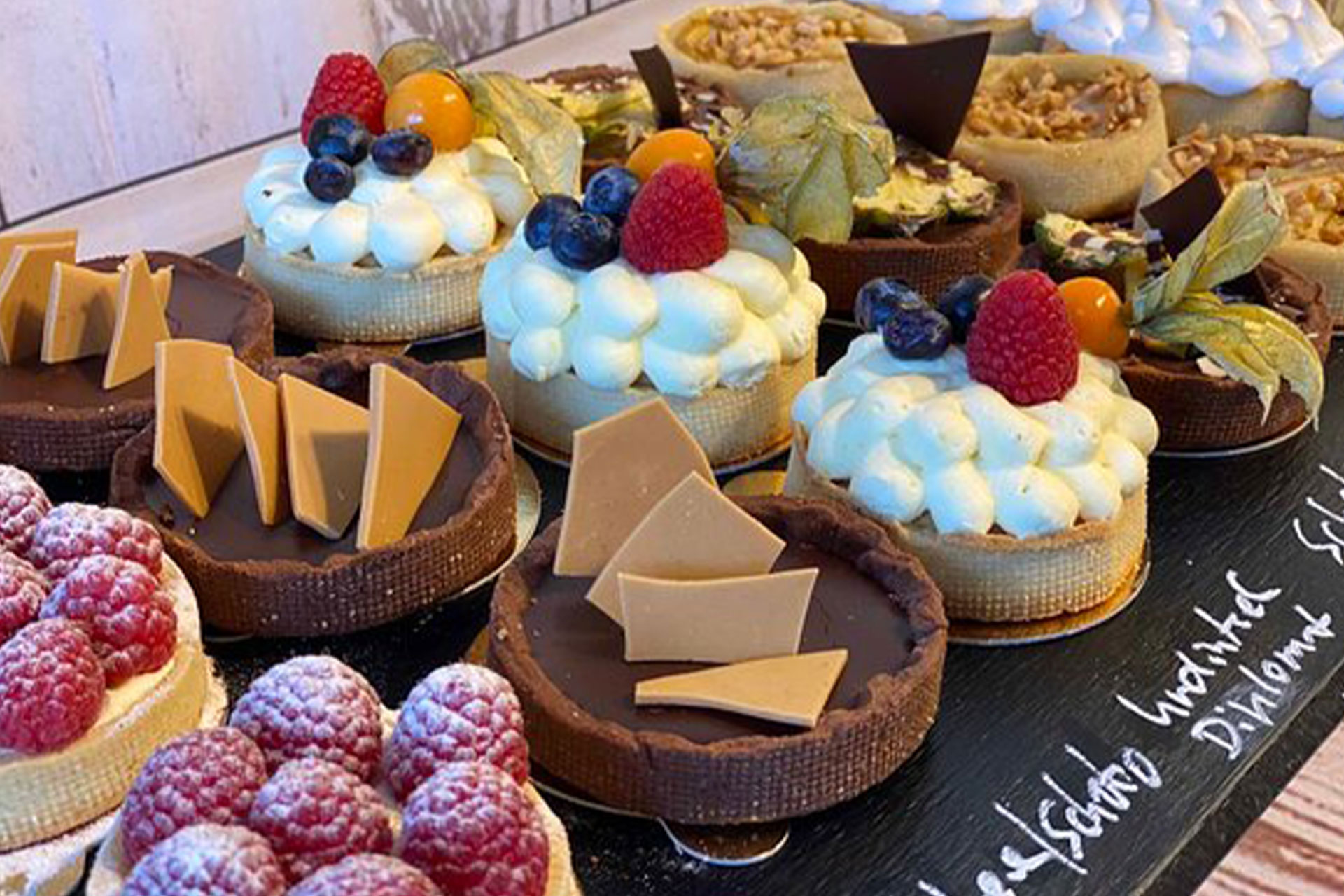 Welcome to Café Pause in Freudenstadt
We invite you into a sensuous world of sweet temptations, the irresistibility of multi-faceted chocolate creations and sensual taste experiences. We offer you more than just a coffee to drink, we provide a friendly and entertaining setting to raise your coffee and enjoyment spirits.
Welcome to the Markus Kalmbach spirits distillery in Baiersbronn in the Black Forest
We are a small and fine house distillery in Baiersbronn. Our decades-long Black Forest distilling art stands for the highest level of enjoyment. The noble waters and spirits as well as the Black Forest whisky not only inspire the gastronomy, but also our customers from near and far. Discover the incomparable pleasure of our brandies. In Baiers